Disclaimer: This page may contain affiliate links and I may get a small commission if you decide to make a purchase through my links, at no additional cost to you. Thank you.
So you are searching for the best 1 day itinerary Osaka out there.
You might have heard of this Japanese city but have zero idea about the things to do in Osaka.
Or maybe you are a foodie and in search for the best Osakan dishes to try.
Or maybe you are contemplating whether to do a day trip from Osaka to Tokyo, Nara, or Hiroshima, and you want to know more about getting there.
I know itinerary planning can be confusing, especially when you want to maximise your travel experience in foreign city.
Well, pop that bubble and refer to this comprehensive 1 day in Osaka itinerary to plan your Osaka trip!
Osaka, the third-largest city in Japan, boasts for its unique culture, mouth-watering culinary dishes, dazzling nightlife, and friendly locals—a famous travel destination in Asia that you should visit at least once in your lifetime. 
With information on major highlights to visit in Osaka, popular dishes to eat, how to get around this metropolitan city, and unique travel tips, you are bound to have a fabulous time exploring Osaka when visiting Japan!
Summary of Osaka Itinerary 1 Day
Explore Osaka Castle
Visit Shitennoji Temple
Have a feast at Kuromon Market
Experience Osaka's retro atmosphere in Shinsekai
Explore Minami district (Shinsaibashi-suji, Amerika-Mura, Hozenji Yokocho & Dotonbori)
Pre-Travel Osaka Essentials
JR Pass offers a more economical and faster alternative to visit several cities when exploring Japan. Book online in advance to enjoy cheaper price!
Get your Osaka accommodation sorted out using Booking.com.
Stay connected by getting a travel pocket Wifi delivered to your hotel when visiting Osaka.
Don't forget to buy travel insurance before flying out. Better be safe than sorry!
Take lovely pictures of yours donning kimono while travelling around Osaka.
Here's the links to the main highlights and attractions in Osaka: Abeno Harukas | Umeda Sky Building | HEP Five Ferris Wheel |Universal Studios Osaka | Museum of History | teamlab Botanical Garden Osaka | LEGOLAND Discovery Centre Osaka
Have trouble keeping your Japan itinerary and packing list record? Get yourself my Handy Travel Planner!
Things To Do In Osaka In One Day
1. Explore Osaka Castle
Start your 1 day in Osaka itinerary by heading over to Osaka Castle.
Dubbed as The Symbol of Osaka, Osaka Castle is definitely one of the main highlights of this beautiful city. 
This historic castle was first built in 1583 by Hideyoshi Toyotomi and subsequently was destroyed during wars in the 1610s and 1860s. 
You can enjoy the mesmerising panoramic view of the Osaka Castle ground and parts of the city from its observation deck, located on the top floor. 
The castle's garden, Nishinomaru Garden, boasts a spectacular view of 600 cherry trees—making it one of the best places in Osaka for hanami (cherry blossom viewing) in early April. 
Osaka Castle Entrance Fee: US$6 (600 yen)
Visiting Hours: 9 am-5 pm (Entrance until 4.30 pm)
Nishinomaru Garden Entrance Fee: US$2 (200 yen) or US$4 (350 yen) during extended hours of the cherry blossom season
Visiting Hours: 9 am-5 pm or 4.30 pm (November to February) or 9 pm during cherry blossom season
Osaka Amazing Pass holder: Free entry
How To Get To Osaka Castle
Train
Closest Station: Tanimachi Yonchome Station (Tanimachi & Chuo subway lines)
Closest JR Station: Osakajokoen Station (JR Loop Line) – 15-minute walk
Next, it is time to head over to Abeno Harukas—the tallest skyscraper in Japan!
This 300-metre tall building is divided into several sections including the infamous observation deck (Harukas 300), a departmental store, an art museum and more. 
Make your way to Harukas 300 to admire the 360-degree panoramic view of the bustling Osaka city. 
Note: Get your Harukas 300 entrance ticket online to skip the queue!
If you are intrigued with the Buddhist art collection, you can visit the Abeno Harukas Art Museum located on level 16 of this iconic landmark. 
Alternatively, you can go for a shopping spree at Abeno Harukas Kintetsu Department Store—which also happens to be the largest department store in all over Japan. 
A great 2 in 1 combo to visit on your Osaka one day itinerary! 
Harukas 300 Observation Deck Entrance Fee: US$14 (1500 yen)
Visiting Hours: 10 am-8 pm
Abeno Harukas Art Museum Entrance Fee: Varies depending on the exhibitions
Visiting Hours: 10 am-8 pm (Until 6 pm on Monday, weekends, and public holidays)
How To Get To Abeno Harukas
Train
Closest Station: Tennoji Station (Midosuji Subway Line from Umeda Station and Namba Station)
Closest JR Station: JR Tennoji Station (Opposite the building)
Bring a portable charger for your mobile phone when exploring Osaka so that you can take countless Instagrammable photos with zero battery-run-out issue!
3. Visit Shitennoji Temple
Another tourist attraction that you need to go to in your 1 day Osaka itinerary is Shitennoji Temple. 
One of the oldest temples in the country, Shitennoji Temple was built by Prince Shotoku in 593. 
The free-admission temple complex consists of a central temple, Gokuraku-jodo Garden, and a treasure house. 
You can wander around the temple grounds to admire the Buddhist temple architecture from the outside while taking a break from the hustle and bustle of the city. 
The central temple is a 5-storey pagoda where you can enter and visit its Main Hall. 
Another lovely garden in Osaka, Gokuraku-jodo Garden was sculptured based on Amidha Buddha's descriptions of the Western Paradise. 
There are also cherry trees planted in this Buddhist-themed garden—presenting a captivating view of cherry blossom in spring. 
Planning to don kimono while exploring Shitennoji Temple? You can rent it from Wafuku Sakura!
If you are into Japanese ancient artefacts and art exhibitions, you need to enter the treasure house of Shitennoji Temple. 
Shitennoji Temple's Central Temple Entrance Fee: US$3 (300 yen)
Visiting Hours: 8.30 am-4.30 pm (until 4 pm from October to March)
Gokuraku-jodo Garden Entrance Fee: US$3 (300 yen)
Visiting Hours: 8.30 am-4.30 pm (until 4 pm from October to March)
Treasure House Entrance Fee: US$5 (500 yen)
Visiting Hours: 8.30 am-4.30 pm (until 4 pm from October to March)
Note: The temple ground is free to enter. 
How To Get To Shitennoji Temple
Train
Closest Station: Shitennoji-mae-Yuhigaoka Station (Tanimachi Subway Line)
Closest JR Station: JR Tennoji Station (JR Loop Line) : A 10-minute walk
Walk
A 14-minute walk from Abeno Harukas building
4. Have A Feast At Kuromon Market
After visiting the temple, it is time to feed both your eyes and tummy with the sight and taste of delicious local street food at Kuromon Market. 
Yet another iconic landmark in Osaka, Kuromon Market is one of the places that you should not miss in your 1-day Osaka itinerary. 
This always-crowded public market caters to both locals and tourists, selling seafood, meat, produce, clothing, traditional Japanese sweets, and street food—a great place to immerse yourself into Osaka's culture!
Some of Osaka's street food that you need to try in this market are skewered chicken, grilled oysters, roasted chestnuts, and takoyaki. 
Kuromon Market is one of the few places in Japan that "tabe aruki" is allowed—meaning you get to eat as you stroll around.
Nevertheless, it is important to ensure that you do not obstruct the pedestrian traffic flow in the market and to carefully enjoy your meal without causing any spillage on the market's visitors. 
Kuromon Market Entrance Fee: Free
Visiting Hours: Varies depending on stores (click on this link to know more)
How To Get To Kuromon Market
Train
Closest Station: Nipponbashi Station (Sennichimae and Sakaisuji subway lines)
Closest JR Station: JR Namba Station (JR Loop Line) : A 10-minute walk
Walk
A 28-minute walk from Shitennoji Temple
5. Experience Osaka's Retro Atmosphere In Shinsekai
Have a stroll at Shinsekai for a change of nostalgic and retro atmosphere in this metropolitan city during your 1 day Osaka itinerary.
Literally translated as "New World", Shinsekai was a very lively district as a major entertainment hub in the 20th century. 
However, the district development was halted during the war period and hence the present Shinsekai is what is left since then. 
You can still find some old-school restaurants serving cheap kushikatsu and beer, and old arcades where you can try a game or two. 
Shinsekai's iconic landmark, Tsutenkaku Tower, offers another alternative to enjoy the panoramic view of the city from another angle.
If you have extra time, you can opt for a spa session at Spa World—to pamper yourself from all the city exploring that you have done for the past half-day!
Get yourself a anti-theft daypack to keep your stuff securely when travelling around Osaka.
Note: Refrain from wandering the alleys in Shinsekai alone at night especially for female travellers as this district also houses thousands of homeless locals. 
Tsutenkaku Tower Entrance Fee: US$9 (900 yen) – Additional US$3 (300 yen) for observation deck entry
Buy the Tsutenkaku Tower entrance ticket online at a cheaper price!
Visiting Hours: 10 am-8 pm (Observation deck until 7.30 pm)
Spa World Entrance Fee: US$11 (1000 yen) or US$12 (1300 yen) between 12 am-5 am
Operating Hours: 10 am-8.45 am (the next day)
How To Get To Shinsekai
Train
Closest Station: Dobutsuen-mae Station (Midosuji and Sakaisuji Subway Lines) & Ebisucho Station (Sakaisuji Subway Line) : A 5-minute walk
Closest JR Station: Shin-Imamiya Station (JR Loop Line) : A 5-minute walk
Walk
A 19-minute walk from Kuromon Market
5. Explore Minami District
Minami district is a lively and busy entertainment part in Osaka.
This tourist-flocking site comprises of several neighbourhoods, including Shinsaibashi, Amerika-mura, Dotonbori, and Namba.
Continue reading to know the unmissable highlights at Minami District:
1. Stroll Along Shinsaibashi-suji Shopping Street
Shinsaibashi-suji Shopping Street is one of Osaka's busiest covered shopping arcades.
This busy street drawing tens of thousands of locals and tourists no matter what the weather promises. 
You can find a wide range of items here, be it cosmetics, trendy clothing, high-end apparels, street foods, and so much more!
Even if you are not a shopaholic, just strolling down the 600-metre long Shinsaibashi-suji Shopping Street is an interestingly chaotic activity of itself—seeing the interactions between the visitors and immersing yourself into the local's consumer retail culture. 
Note: If you are looking for a secondhand kimono as a souvenir back home, this street is a good place to look for one!
Shinsaibashi-suji Shopping Street Entrance Fee: Free
Visiting Hours: Varies depending on the stores
How To Get To Shinsaibashi-suji Shopping Street
Train
Closest Station: Shinsaibashi Station (Midosuji and Nagahori Tsurumi-ryokuchi Lines) : A 1-minute walk
Walk
A 30-minute walk from Shinsekai
2. Wander Around Amerika-Mura (American Village)
Also known as Amemura in local slang, this American Village is where the Osakans' youth fashion culture was born. 
If you are looking for the latest trend or unusual youth apparel, going to Amerika-Mura is your best bet. 
On weekends, there will be street performances and fleas market at Sankaku Koen.
Note: If you are looking for a place to showcase your Halloween outfit during Halloween, Sankaku Koen is a great place to be! 
There is also a big mural named "Peace on Earth" painted by a local artist, Seitaro Kuroda, in 1983 found along the street.
Alternatively, you can just wander around Amerika-Mura during your one day Osaka itinerary while reminiscing on your younger self's fashion sense. 
Amerika-Mura Entrance Fee: Free
Operating Hours: Varies depending on stores
How To Get To Amerika-Mura
Train
Closest Station: Shinsaibashi Station (Midosuji and Nagahori Tsurumi-ryokuchi Lines) : A 8-minute walk
Walk
A 5-minute walk from Shinsaibashi-suji Shopping Street
Treat your feet better by getting a comfy pair of walking shoes when visiting Japan.
3. Marvel At Fudo Myoo In Hozenji Temple
Another temple you should not miss out on during your one day itinerary Osaka is Hozenji Temple. 
Built in 1637, this temple is well known and respected among the locals due to the Buddhist statue, Fudo Myoo. 
Also known as Mizukake Fudo, the statue is believed to be the only statue that survived the bombing during World War II, and since then Fudo Myoo has become the iconic symbol of the Namba district. 
It is believed that splashing the moss-covered Fudo Myoo statue with water will bring good luck.
And before you leave the area, make sure to have a stroll along Hozenji Yokocho too.
This quaint alleyway boasts different restaurants and bars serving local savoury food such as okonomiyaki, teppanyaki, and pork cutlets.
The alleyway is also lined with traditional Japanese lanterns, where the cosy atmosphere is comparable to Kyoto's Poncho Street. 
Hozenji Temple Entrance Fee: Free
Visiting Hours: Always open
How To Get To Hozenji Temple
Train
Closest Station: Nipponbashi Station (Sennichimae and Sakaisuji subway lines) – 6 minutes walk; Osaka Namba Station (Kintetsu Line) : A 5-minute walk 
Walk
A 8-minute walk from Shinsaibashi-suji
4. Experience The Nightlife At Dotonbori
You can't consider yourself that you have visited Osaka without a trip to its liveliest section of the city—Dotonbori! 
This popular street houses shopping, eateries, and entertainment establishments accompanied with the giant signages and bright neon lights are one the major highlights to visit in your 1-day Osaka itinerary.  
Don't forget to take a picture with the big, captivating Glico Running Man above the Ebisubashi Bridge—the unique landmark that represents Dotonbori. 
Besides, if you have yet to try all the local street food earlier during the day, you need to double down your food-hunting effort in Dotonbori!
Here are some recommended famous restaurants to go to in Dotonbori: 
Fun Activities To Do In Dotonbori
How To Get To Dotonbori
Train
Closest JR Station: JR Namba Station (Yamatoji line) : A 5-minute walk
Walk
A 1-minute walk from Hozenji Yokocho
Related Articles:
Recommended Osaka Day Tours (For Ultimate Experience!)
Prefer to sit back, relax, and follow your trusted local guides to explore this bustling metropolitan city?
Here are the few recommended Osaka day tours that you can consider booking:  
This tour allows you to sightsee Osaka in a more in-depth sense under the guidance of a local guide.
The stops in this walking tour include a kushikatsu snacking at Shinsekai and walking along the flashy-billboards district of Dotonbori. 
This guided tour offers a unique experience to visitors by cycling around this bustling city.
This 3-hour cycling tour includes visit to Osaka Castle, Mint Museum, and Nakanoshima Park.
3. Osaka Public Transportation Tour
If you wish to travel around Osaka under the shades without the constant worry of getting onto the wrong train or railway line, this tour can definitely put your heart and mind at ease. 
Main highlights include a trip to Osaka Castle and the famous public market and street food haven, Kuromon Market!
4. Osaka Instagrammable Food Tour
This food tour is like a 2 in 1 package—you get to discover delicious foods that Osaka can offer and at the same time bombard your IG account with great aesthetic food pictures!
An excellent way to keep memories of travelling intact, isn't it? 
Additional Places To Go In Osaka: Top 3 Options
Got extra time to add in more highlights in your 1 day itinerary Osaka? Here are my fav 3 places:
Universal Studios Japan in Osaka is one of the most visited theme parks in Japan.
With about 10 sections boasting different famous virtual characters and rides such as The Wizarding World of Harry Potter and Minion Park, spending 1 of your few days stay in Osaka is going to be worth it.
If you are on a quest to visit all the Universal Studios in the world, you have to get to this both kids-and-adults friendly amusement park!
Another place that you can go to in Osaka is the Osaka Aquarium Kaiyukan. 
You get to see a wide range of sea creatures in this extensive aquarium, including penguins, whale sharks and manta rays. 
Can't get enough of admiring Osaka's amazing city skyline? Consider adding Umeda Sky Building into your Osaka itinerary.
You can easily get to Umeda Sky Building from Umeda Station within 10 minutes on foot.
You can also visit the free-entry Floating Garden Observatory in this tall building.
Day Trips From Osaka: 5 best options
It is relatively easy to have a day trip from Osaka to other major cities in Japan thanks to the advancement of its public transportation system.
Here are some of the cities to consider for a day trip from Osaka:
Kyoto
Nara
Tokyo
Himeji
Hiroshima & Miyajima
1. Kyoto
You can reach Kyoto from Osaka within 15 minutes by shinkansen.
Alternatively, you can opt for Hikari and Kodama train services especially if you are holding a JR Pass. The ticket price will be covered by the pass. 
Some of Instagrammable places in Kyoto that you can visit include Kiyomizu-dera Temple, Arashiyama Bamboo Forest, and Nijo Castle.   
Travel tip: Check out my Kyoto 2-day itinerary to better plan your trip!
To save yourself from extensive day trip planning, you can sign up for this guided bus tour from Osaka where you get to visit the infamous shrines and temples in Kyoto, such as Fushimi Inari Shrine, Kiyomizu-dera Temple, and Kinkaku-ji. 
2. Nara
This beautiful city is also easily reachable in less than an hour from Osaka by train service. 
If you have a JR Pass, you can ride the train service between these 2 cities for free. For Yamatoji rapid train service, the train ticket costs about US$8 (810 yen). 
Main highlights to visit for a day trip to Nara include Nara Park, Kofukuji Temple and Kasuga Taisha Shrine.  
Alternatively, you can opt for this day trip guided tour where you get to visit the main highlights in Nara from Osaka without spending too much time on travel planning.  
3. Tokyo
The travel duration between Osaka and Tokyo by shinkansen is about 2.5 to 4 hours, depending on the train company. 
If budget travel is your goal, you can get a one-way bus ticket for as low as US$16 (1760 yen)!
Tip: The bus journey will take 8 to 9 hours to reach Tokyo from Osaka. 
Some places that you must go to in Tokyo are Tsukiji Outer Market, Shibuya, and Sensoji Temple. 
Travel hack: Check out my comprehensive 4 Days Tokyo Itinerary article for more travel ideas.
4. Himeji
Himeji is about 1-hour shinkansen ride away from Osaka, making it a popular Osaka day trip destination.
Tip: You can board Sakura, Hikari or Kodoma trains for free with JR Pass.
Himeji is home of the remaining 12 original castles, Himeji Castle, that survived the World War II.
Other major highlights in Himeji include Kokoen Garden, Shoshazan Engyoji, and Hyogo Prefectural Museum of History.
Consider signing up this private guided tour to learn more about Himeji's interesting history and culture from the friendly guides!
5. Hiroshima & Miyajima
You can get to Hiroshima from Osaka within 1.5 to 3 hours by shinkansen.
Tip: Have a JR Pass? Travel for free when you board Hikari or Sakura trains.
Being one of the Japanese cities to be badly hit by the atomic bomb during World War, you can expect to see plenty of war memorial buildings in Hiroshima.
These include Hiroshima Peace Park, Peace Memorial Museum, and Atomic Dome.
While you are there, make sure to visit Hiroshima Castle and Shukkeien Garden too.
Miyajima is a small island located 10-minute ferry ride away from Hiroshima.
This island is home to another popular torii gate in Japan.
Best Time To Visit Osaka
It is ideal to travel to Osaka all year round due to its temperate climate. 
If you would like to experience the breathtaking scenery of cherry blossom or fall foliage during your Osaka 1 day itinerary, then it is best to visit Osaka in spring (March to May) or autumn (September to November). 
However, it is worth noting that these two seasons draw a large crowd of tourists to Osaka—be it local or international. 
For travellers who prefer to travel without brushing their shoulders with other people while exploring the city, one may consider visiting Osaka in summer or winter. 
It is hot and humid in Osaka during summer (June to August), and remember to bring along an umbrella or a raincoat before going out as it is a rainy season too. There is a chance that snowfall might happen in Osaka during winter (December to February), and beautiful decorations light up most of the streets in the city due to Christmas and New Year celebrations. 
How To Get To Osaka
You can get to Osaka by: 
By Flight
There are 2 airports in Osaka: 
Kansai International Airport (KIX)
Osaka International Airport, or known as Itami (ITM)
If you are holding a Japan Rail (JR) pass, you can get to Osaka city easily via JR Haruka Airport Express from Kansai International Airport.
The train will stop at Tennoji and Shin-Osaka stations. 
For those who arrive at Osaka International Airport, the recommended way to get to Osaka city is either by airport limousine bus or private taxi.
By Train 
1. From Tokyo
Taking a shinkansen service from Tokyo to Osaka will take about 2.5 to 4 hours, depending on the train company. 
If you are a JR Pass holder, you can board the Hikari shinkansen for free.
Note: Nozomi Shinkansen is not covered under JR pass.
2. From Kyoto
You can reach Kyoto from Osaka within 15 minutes by shinkansen.
Hikari and Kodama train services are covered by JR Pass.
Alternatively, you can board a 30-minute JR special rapid train for US$520 (570 yen) from Kyoto Station to Osaka Station. 
How To Get Around Osaka
You can easily get around Osaka by:
Foot
Train and subway
Taxi
Taxi is the most convenient and fastest way to reach any destination in Osaka, and it is also the most expensive transportation mode of all. 
Some attractions in this Osaka itinerary are within walking distance, such as between Kuromon Market and Hozenji Temple. 
Walking on foot exploring the city is also an excellent way to fully immerse yourself in the local culture, besides getting acquainted with the locals. 
Osaka's train and subway systems are fast and efficient. These modes of transportation very much sought after by tourists. 
To pay the train or subway fare conveniently, you can get a prepaid ICOCA card instead.
Alternatively, you can also opt for the Osaka Amazing Pass.
This pass boasts free entrance to more than 40 sightseeing spots in the city and unlimited ride of buses and trains.
Where To Stay In Osaka: Recommended Hotels
There are plenty of accommodation choices in Osaka as this charming city attracts a large crowd of tourists every year. 
As you will only have 24 hours to spend exploring Osaka, it is best to stay within
Namba (Minami District)
Umeda (Kita District)
to access the public transportation system conveniently, as well as getting spoiled with numerous mouth-watering local food options!
Here are some accommodations that you can consider in your 1 day itinerary Osaka: 
Namba
Umeda
What To Eat In Osaka: top 5 Dishes
In Japan, Osaka is also known as Tenka no Daidokoro which translates into "The Nation's Kitchen". 
The local expression "kuidaore" is used to describe Osaka's food culture— which literally means eat till you drop. 
Therefore, prepare an empty stomach before visiting Osaka because you are going to get stuffed with their unique local delicacies!
Below are the top 5 dishes that you must try in your 1-day Osaka itinerary: 
1. Takoyaki
Popular iconic street food in Osaka, takoyaki is made by grilling the batter containing sliced octopus, spring onion, and ginger in rows of circular moulds of a takoyaki pan. 
This snack is typically served with brown takoyaki sauce, mayonnaise, finely chopped aonori (seaweed), and dried bonito. 
One of the top restaurants selling takoyaki in Osaka that you need to visit is Kukuru. 
Address: 81-10-5 Dotonbori, Chuo-ku, Osaka-shi, 542-0071, Japan
2. Okonomiyaki
Okonomiyaki is another dish that you shouldn't miss when you are travelling to Osaka. 
A grilled savoury pancake, okonomiyaki is the combination of shredded cabbage, octopus, prawn, meat, and batter. 
This pancake is then topped with the okonomiyaki sauce, mayonnaise, aonori, and dried bonito before being served. 
You can enjoy a serving (or two) of okonomiyaki at this famous local chain restaurant Chibo Okonomiyaki. 
Address: Michikaze Bldg. 1-2F,11-27 Namba Sennichimae, Chuo-ku, Osaka 556-0017, Japan
3. Kushikatsu
Kushikatsu is skewered, battered and deep-fried food and usually served with sauces. 
You can choose a great variety of kushikatsu, ranging from vegetables, meat, and seafood.
Note: Remember—no double dipping of the sauce when you are eating kushikatsu!
Operated since 1929, Kushikatsu Daruma is the place that you need to go to in Osaka to try on this delicious delicacy!
Address: 1-6-8 Dotonbori, Chuo-ku, Osaka 542-0017, Japan
Telephone Number: 06-6636-7729 (+81)
4. Fugu
Also known as Japanese blowfish, fugu is an interesting local delicacy that you need to try in Osaka.
This seafood can only be served by a licensed fugu chef.
Usually served as thinly sliced fugu sashimi, you can also opt for deep-fried fugu, grilled fugu, or dipping the seafood into the hotpot soup in restaurants. 
To have a taste of this dangerously safe fugu dish in Osaka, you can never go wrong at Guepin Fugu. 
To skip the queue, you can even reserve a seat with the fugu dish set online.
5. Kitsune Udon
Native to Osaka, kitsune udon is a thick, chewy noodle dish served with aburaage (deep-fried tofu) in a bowl of hot broth. 
Usamitei Matsubaya is the place that you need to visit for an authentic bowl of kitsune udon in this bustling city. 
Address: 3 Chome-8-1 Minamisenba, Chuo Ward, Osaka, 542-0081, Japan
FAQs: 1-Day Itinerary Osaka
1. How many days is enough for Osaka?
Generally, 1 day is enough to explore the main highlights of Osaka. This is reassuring especially when you have limited time to explore several Japanese cities during the trip. This 1-day itinerary Osaka shares the top places to visit, getting to and around Osaka, places to stay, and helpful travel tips.
2. Is Osaka better than Tokyo?
Popular among foreign tourists, you can expect to see plenty of attractions like temples, museums, and parks in both Tokyo and Osaka. Tokyo offers a more lively vibe and require several days to explore. Osaka is known for its relaxed culture and can be explored within a day or two.
3. Can you do a day trip to Hiroshima from Osaka?
Yes. You can plan a day trip from Osaka to Hiroshima by travelling on a shinkansen with the JR Pass. You can board either the 1.5 hour Sakura or Hikari trains (covered by JR Pass) on the Sanyo Shikansen Line from Shin-Osaka Station to Hiroshima Station.
4. Can you do a day trip to Osaka from Tokyo?
Yes. You can get to Osaka from Tokyo by shinkansen in less than 3 hours. Covered by JR Pass, Hikari and Kodama trains on Tokaido Shinkansen line travel between Tokyo's Tokyo Station or Shinagawa Station and Osaka's Shin-Osaka Station.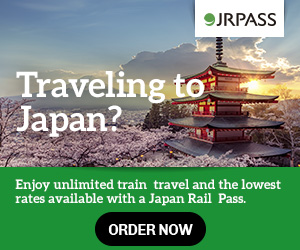 5. Things To Do In Osaka (Round-Up)
Osaka Castle
Shitennoji Temple
Kuromon Market
Hozenji Temple
Shinsekai
Kita
Minami
Osaka Aquarium
Sumiyoshi Taisha
6. What is there to do in Osaka in the morning? (Round-Up)
Osaka Castle
Tennoji Zoo
Namba Yasaka Shrine
Kuromon Market
Minoh Falls
Amerika-Mura
Osaka Castle & Museum
Shitennoji Temple
Shinsekai
Tombori River Cruise
8. Half Day In Osaka Tours (Top 5)
Unique Tips You Should Know When Visiting Osaka 
These are some helpful tips to take note of to better prepare yourself, making this 1 day itinerary Osaka one of the best trips you ever had: 
1. Japan Visa Application 
The US and most European countries' nationals do not need a travel visa to enter the country. 
However, all short term visitors must have proof of onward departure from Japan.
To know more information about Japan travel visa eligibility before planning your itinerary for Osaka, click on this link. 
2. Currency 
The official currency of Japan is the Japanese Yen. It is recommended to change your money at the arrival airports in Japan as they have better currency exchange rates. 
To have peace of mind, you can also bring along some extra foreign currency (such as US dollars) on hand just in case your ATM card is not working.   
3. Language 
Japan's official language is Japanese. Most Japanese people do not speak fluent English. 
Nevertheless, there are plenty of signs available in the major places of attractions making navigating around the places or getting around are less of a hassle.
You can get a local SIM card with an internet plan when you touch down at the airport. Some examples of the local telco providers are KDDI and NTT Docomo. 
Getting a local SIM card might come in handy when you need Google Translate or other apps for travel to Japan while exploring Osaka.  
Bring along a universal travel adapter before visiting the country.
6. Train Etiquette In Osaka
Make sure to stand on the right side of the escalator when you are in Osaka (stand on the left when you are in other Japanese cities) and secure your luggage while going up or down the escalator. 
Plus, do not talk on your phone when you are on the train. 
And if you are jamming your earbuds during the travel journey, remember not to blast your phone to the highest volume level. You might deem to cause a nuisance to people surrounding you!
Get yourself a wireless earbuds to listen to songs, podcasts, or videos while travelling.
7. Smoking 
You can only smoke in designated smoking areas or rooms in Osaka. 
Smoking in trains and buses is totally prohibited. 
8. Waste Disposal 
You might find it slightly difficult to find public garbage cans in Osaka. That's because locals are encouraged to bring trash back home or, for travellers, back to the hotel room for disposal. 
9. Safety In Osaka
Generally, Osaka is safe for travelling. However, do stay alert to your surroundings and refrain from walking down a distant alleyway alone late at night.
Additional Resources For Planning Osaka Itinerary
If you would like to know more about Osaka trip planning or getting a book to read while hitting the road, below are some recommended books for you: